An other great Norwegian luremaker was Alf. A. Kolseth, he started making his "Hulder" a massiv devontype ca 1934. He soon added more types as : Hulderskjea, Storauren, Gullhake, Kvernfisk, Fossekall, Antonskjea, Straum and Basen. The prodution stopped in 1960.
Casting with lures get very popular in Norway from ca 1930, before that it was only trolling with thin light spoons. All Kolseth lures was made for casting, also most of the K.A.R lures also. Delfin came with their first casting lures in 1932.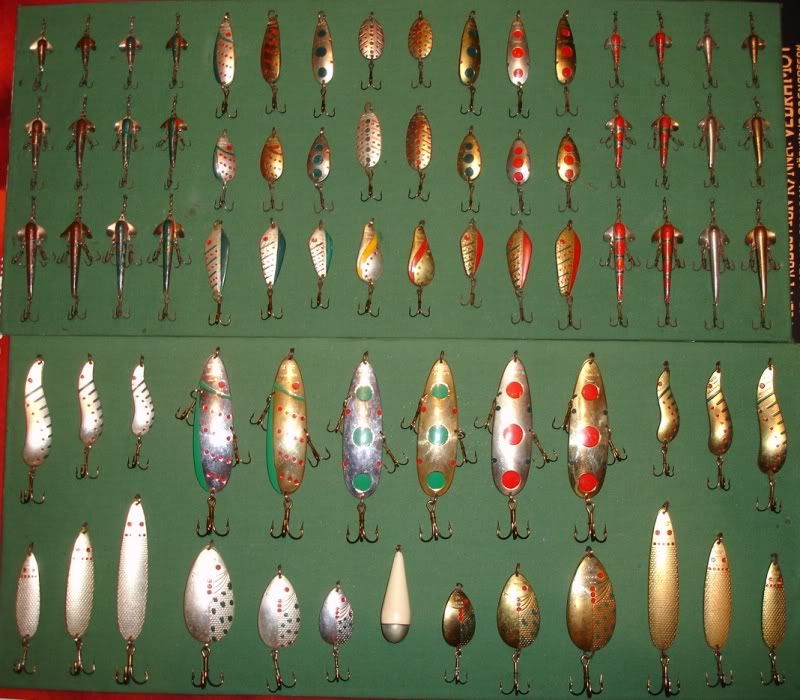 Here are Kolseth's own board from his office, with all types and decors from the early 50's. I have got it from Kolseth's son.